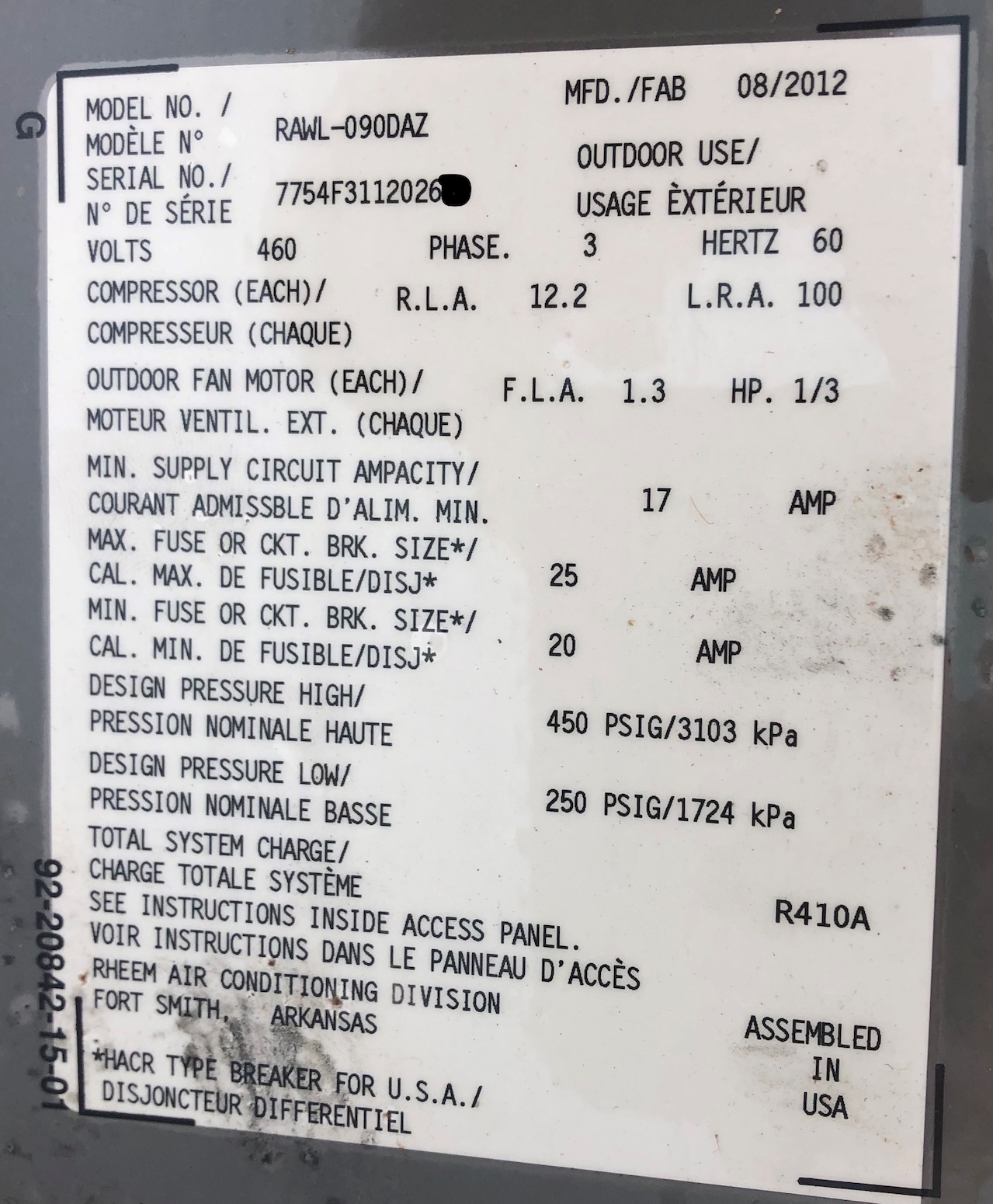 Why is the age of you HVAC equipment important?? Glad you asked.
Here are just a few reasons why you may want to know the age of your HVAC equipment:
Budgeting Purposes – (it is getting close to the end of the fiscal year and you may need to budget for a new unit)
Energy Efficiency (Spring into Action blog)
Help in Replace/Repair Decision (Avoid HVAC Breakdown blog)
Cost of maintenance and Preventive Maintenance
Finding the Manufacturer Date on Your Commercial HVAC
To find the age of the equipment, look at the outside cabinet of the air conditioning system. You will find a metal nameplate attached containing the system's technical specification. On most units this is located on the backside of the cabinet. Sometimes the manufacturer birthdate will be listed as MFR DATE. If that is the case, then you know the age of the equipment. If the MFR DATE isn't listed then look at the model and serial number that is given specifically for each piece of equipment. You can enter the serial number in your internet search engine or you can decode the number yourself. Example: if the serial number is 7754F312026…… that would mean that the unit was manufactured in the 31st fiscal week of 2012, i.e. March 2012. Here is how you can know this. The 12 in this serial number represents the year, the 31 is the fiscal week, and just for fun the 2 is the work day of the week this unit was "born".
Call Hardy Services for any questions or needs for your commercial HVAC, Plumbing & Controls needs.