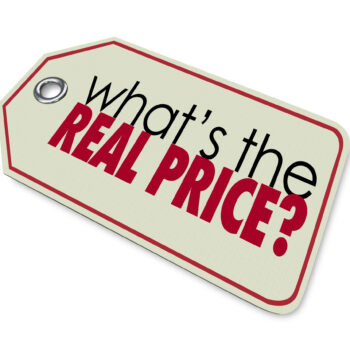 YOU CAN'T BEAT US ON COST!!!
Are you making your service provider decisions based on Price or Cost?  Are you getting what you pay for? Do you know your company's maintenance costs?  Do you know the services that are being provided?
In this blog, we will reveal why a preventive maintenance program may seem pricey, but we will explain why it is important to focus on how a preventative maintenance will cost you less down the road.
TO BE THOROUGH TAKES TIME!
When you review a preventative maintenance proposal always look for the task list.  The task list may be different depending on the age, condition, and type of equipment that is at your facility.  For example, if you have a water- cooled system, a chiller and/or cooling tower that require maintenance.  This equipment requires its own task list for maintenance.
According to ASHRE, below is the minimum of what you should look for in a basic task list.
Replace filters on all equipment quarterly
Check conditions of belts and pulleys and replace as needed
Clean condenser coils
Check refrigerant charge and inspect for leaks if charge is low
Clean drain lines and pans
Check electrical connections
Check operation of fan and blower motors
Check operations of thermostats and other controls
Check for adequate air flow
Lubricate motor and moving parts
The bottom line is this, performing these tasks takes TIME!  If you cut corners to get a "better price", it is likely to cost you more down the road.
Hardy Services has a Proven Process that places emphasis on less cost for the customer over the life of the equipment.
HARDY SERVICES IS HERE TO HELP WITH ALL OF YOUR
HVAC, PLUMBING, AND CONTROLS NEEDS!