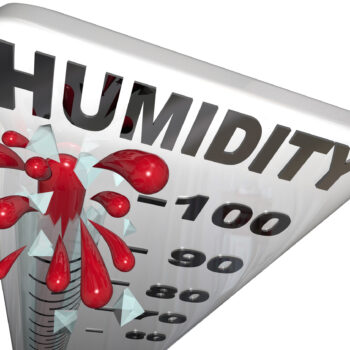 HUMIDITY AND POOR AIR QUALITY
Humidity is a key component of air quality. Indoor air quality can drastically affect a person's health, comfort, and the ability to function at their best while at home or at the workplace.
HUMIDITY AFFECT THE WORKPLACE
Workplaces with inadequate ventilation and poorly functioning air conditioning systems often suffer from high humidity. In spaces with a high relative humidity (over 50% to 60% based on temperature), the problems can get serious.
Poor indoor air quality caused by humid conditions can cause your employees to experience a wide variety of illnesses and symptoms:
Damp air results in musty smells, but can also cause symptoms ranging from stuffy sinuses, eye irritation, wheezing, skin irritation and/or dangerous lung infections.
Mold spores, dust mites and other allergens grow in high humidity and can adversely affect people with asthma
Warm temperatures combined with high humidity make people feel warmer and can lead to an increase in heat-related illnesses, including heat rash, muscle cramps, heat exhaustion and even heat stroke.
Bacteria and viruses that cause respiratory infections, including COVID-19, thrive and spread in humid conditions that are either high or very low.
Humidity can also cause damage to the building and its contents due to condensation.
PARTNER UP WITH YOUR HVAC PROFESSIONALS
The American Society of Heating Refrigeration and Air Conditioning (ASHRAE) recommends temperature ranges of 68° to 78 ° at 50% relative humidity for a comfortable and safe work environment. Improving air quality in your building means working hand-in-hand with qualified professionals who understands and can work on equipment that moves air. A correctly designed and properly maintained HVAC system keeps humidity at correct levels.
If you'd like to set up a time for your HVAC system to be inspected, please call Hardy Services at 205-591-5678 or visit us at hardyserv.com.