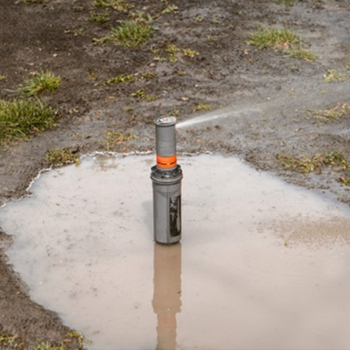 Water leaks can be devastating to not only your home, but also to your office or business. Even the smallest leak can lead to extensive damage to your facility. Here are a few signs you can look for and hopefully help prevent further damage to your property due to a potential water leak.
SIGNS OF A POTENTIAL WATER LEAK
Sudden Increase in Water Bill
Commercial facilities can use thousands of gallons of water each day. If you notice a rise in your water bill, you could have a water leak.
Inconsistent Water Pressure
Inconsistent water pressure in your facility could be due to cracks or holes in your piping. As a result, you could be flushing money down the drain.
Damp Locations
If you notice the ceiling or drywall is discolored or damp, you could have a water leak.
Newly Developed Cracks
Noticeable cracks should be monitored. This could mean that water is pushing into the concrete in the foundation of your property or water is causing the ground beneath the foundation to move causing the newly developed cracks.
Depressions or Holes
If you notice any new holes or newly developed depressions around your property, do not ignore them. Any holes in the grass or concrete should be addressed immediately.
All of the issues listed above should be taken seriously as they could result in loss of time or damage to the property, and the costs to repair the property could continue to grow.
If you have any questions or need to build a relationship with a commercial plumber, please consider Hardy Services for all you Plumbing, HVAC and Controls needs.