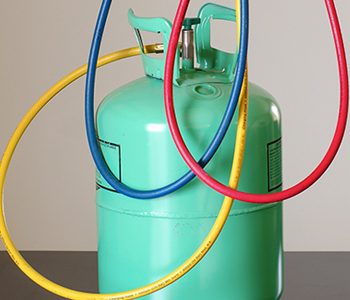 What is R22?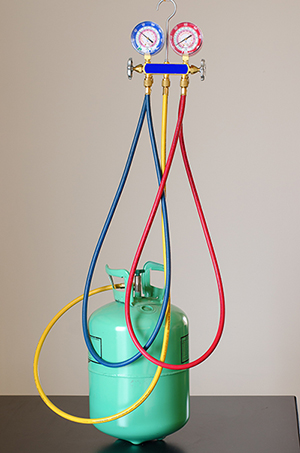 R22, commonly known as "Freon", is the refrigerant that was widely used in residential and commercial air conditioning systems that are more than 10 years old.  R22 has been classified by the EPA as a Class 2 controlled substance.  Class 2 substances are all hydrochlorofluorocarbons (HCFCs), which are transitional substitutes for many Class 1 substances.  R22 is the most common HCFC in use today.
When will I be affected?
The phaseout of Ozone-depleting substances, such as R22, began decades ago.  As a result, the pricing of R22 has slowly risen as the availability of R22 declines.
What are my options?
Budget, budget, and budget:
If your units are currently utilizing R22, know that not if, but when, your unit needs additional R22 refrigerant that the costs associated with obtaining reclaimed R22 refrigerant will only increase.
Retrofit current equipment:
In some cases, you can retrofit your older HVAC equipment to use some of the newer refrigerant which could save you downtime and money.  If you need assistance in determining if your system can be retrofitted, contact your current HVAC Service provider or Hardy Services to assist.
New Equipment:
Whoa!  I know, new equipment can be costly, especially upfront.  However, this may be the most cost-efficient approach.  There are some tax breaks and incentives available for HVAC equipment and installation that may be available to you.  Talk to your current HVAC Service provider, or give Hardy Services a call, to help you assess which units need to be replaced.
Hardy Services is here to provide support as need on all of your HVAC, Plumbing, and Controls needs.