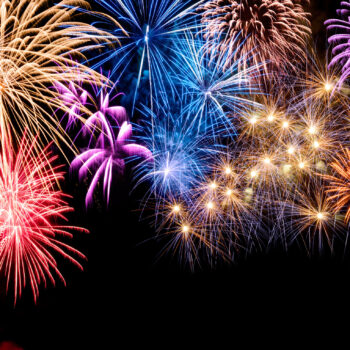 HOT AS A FIRECRACKER!! DON'T BE A DUD ON HVAC MAINTENANCE
The dog days of summer are in force! Is your air conditioning system ready for the challenge?  HVAC system maintenance helps keep your system running reliably and efficiently.  Your HVAC system maintenance is crucial for a comfortable and smooth summer.
HVAC preventative maintenance is more important this year than in past years due to many office closures for much of 2020.  During these office closures, many HVAC systems were not properly maintained.
Consider this: if you had a car that sat in the garage all winter, would you feel comfortable taking it on a long trip without getting it checked out first? If you did, you may be risking a breakdown or a major headache. By running your HVAC system without preventive maintenance, you are taking the same risk.
HVAC MAINTENANCE: GET READY FOR THE HEAT!
Here is why an HVAC preventive maintenance is critical for both your system and your bottom line:
The typical life of an air conditioning system is about 15 years, but dirty, neglected systems deteriorate much faster. Regular cleaning and care prevent breakdowns and premature failure of equipment.
Accumulating debris in drains and condensation lines can lead to water leaks and system failures. Water leaks can also cause additional damage to surrounding structures and health problems for employees.
The demand for appointments in peak season can mean long waits in sweltering temperatures if your equipment fails. HVAC preventive maintenance helps prevent repair issues that cause business interruption and lost revenue.  Ask about our Preferred Service!
Dirty vents and air filters, clogged condensate lines, leaking vents and poor drainage all decrease the performance of your air conditioning system. These issues can cause your HVAC system to work harder and use more energy to keep your building cool.  Preventive maintenance helps your HVAC system run efficiently and reduces energy consumption.
TRUST THE EXPERTS FOR HVAC MAINTENANCE
Some business owners try to save money by doing maintenance "in-house".  Yes, you can change air filters on your own, but most of the tasks on a maintenance service are best left to a professional.
Just like the old car in the garage, you can probably change the windshield wipers blades, but you will be safer and save more money in the long run if you have an experienced mechanic take care of the engine.
HVAC systems are complicated systems with many moving parts, refrigerant, and electrical components.  They require a certified technician to resolve issues and clean all the components.  Build a long lasting relationship with your HVAC provider. It will be beneficial to you!